Keynote 1 - Prof Greet Cardon, University of Ghent, Belgium "More physical activity and less sitting in children: why and how?"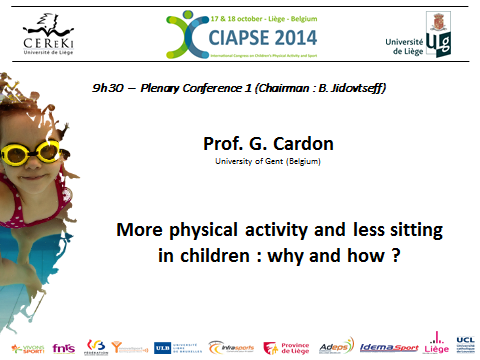 Keynote 2 - Prof. A Sääkslahti, University of Jyväskylä, Finland  " Keys to successful physical activity during childhood "
Keynote 3 - Pr C Cardinal, Université de Montréal, Association Canadienne des Entraîneurs. Canada « The importance of physical literacy for children involved in sports and a critical reflexion on the competition structure and format ».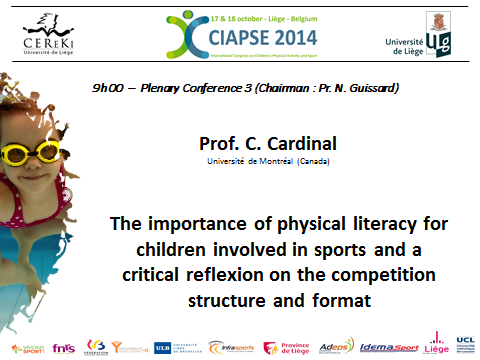 Keynote 4 - Pr J Côté, Queen's University, Canada « Seven postulates about youth sport activities that lead to continued participation and elite performance».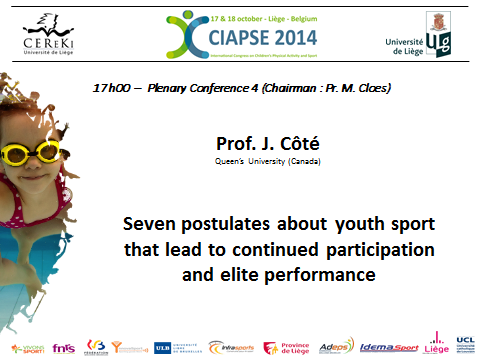 | | |
| --- | --- |
| Short Keynote - Pr D Stodden | University of South Carolina, USA "Current Evidence on the Associations between Motor Competence and Aspects of Health in Youth: What do We Know?" |